Thank You, Happy Birthday, Merry Christmas or Congratulations!
You always go right with a Lief voor Mezélf gift card.​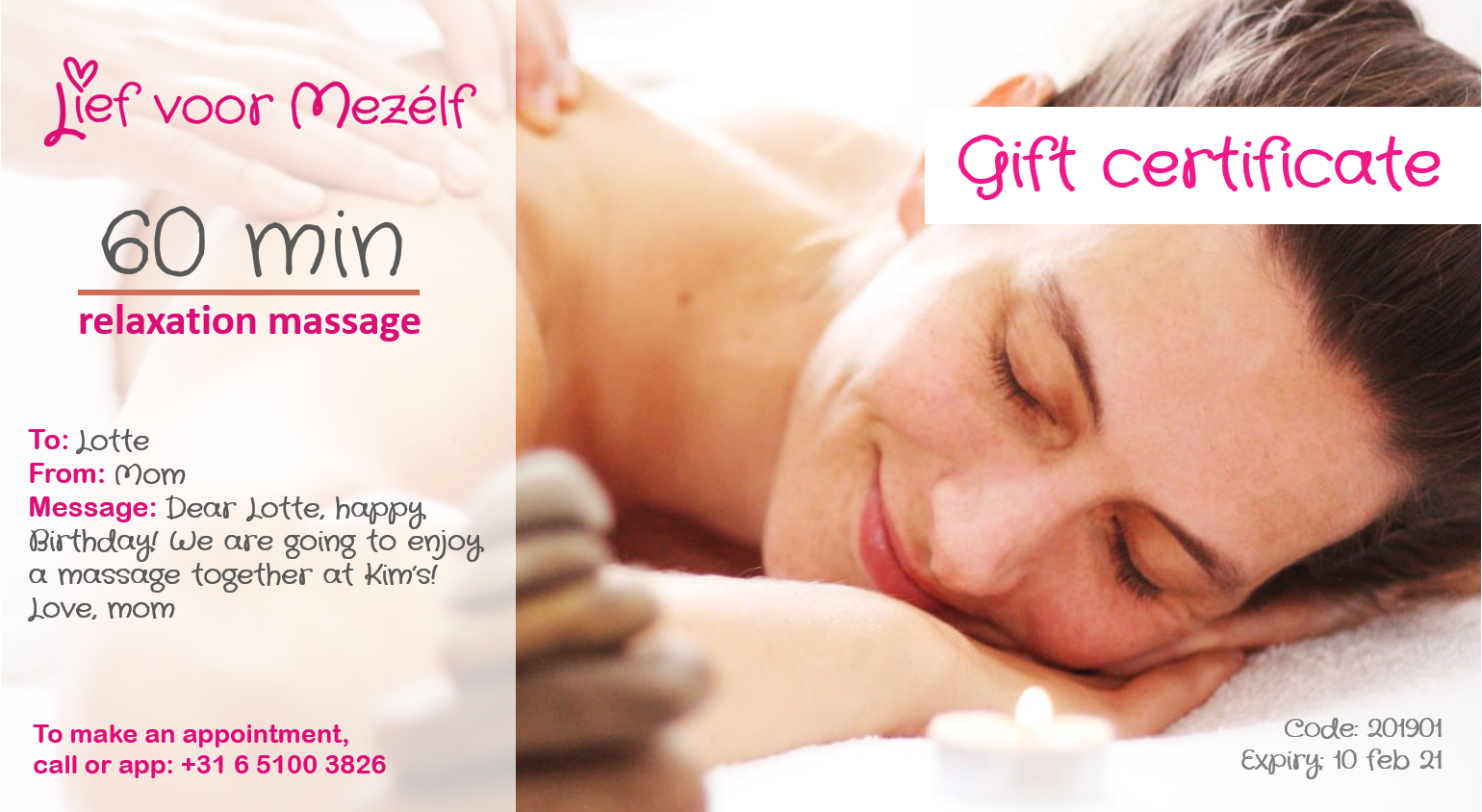 30 min. €30,-
45 min. €45,-
60 min. €55,-
90 min. €75,-
1. Call or app +31 6 5100 3826.
2.  Tell how many minutes you want to give a gift card for, for whom and from whom the gift card is intended, and what your message is for the recipient.
3. Pay (in cash or via a Tikkie).
4. Receive your personal gift card via e-mail or What's app.
1. Make an appointment: call or app +31 6 5100 3826, or book online.
2. Mention the code on the gift card.
3. Enjoy a wonderful massage. See you soon!

Please note: a gift card is valid for up to two years after issue.